BiMind offers 20 years of Information Technology experience, a strong passion for technologies that leads to software design beyond the simple professional field. During its development, the company focuses its core business in healthcare, specializing on specific clinical care as oncologic and haematological ones.
Thanks to its dynamism and marked flexibility, BiMind keeps on focusing on the research field developing many projects, and remains strictly devoted to training and innovation activities from its very beginnings.
What We do
In addition to our highly specialized information system, we provide our skills to more than 30 healthcare companies all over 11 italian regions, thus transmitting our way of doing business.
The project success depends on the strict collaboration among the various stakeholders during every execution phase, and this leads us far beyond the simple customer – service provider relationship.
We share the experience gained through  past collaborations with experts and specialists of IT sector, with healthcare companies, with small and medium-sized enterprises.
To us, Sharing simply means growing. 
Bimind competitive advantages result in the ability to offer transversal skills with respect to the most innovative technologies and the proactive approach in the analysis and resolution of the most different problems.
Our Flexibility is the key that allows us to accept not only  little but also great commissions from our customers.
Our phylosophy
We shape technology because the customer can get the most out of the benefits it makes available.
We shape technology because everyone can use it, less expert users too.
We shape technology because we tailor the solutions that fit our customers' needs.
Our best reward is when our customers are fully satisfied with our tool which improved their work, their business, even their quality of life.
Codice Etico
Dal 2016 la BiMind ha scelto di dotarsi di un Modello di organizzazione, gestione e controllo – ex D.Lgs 231/01.
Il nostro Codice Etico è una guida morale da utilizzare in ogni processo decisionale all'interno dell'azienda.
Poiché ogni individuo ha il proprio modo di interpretare i concetti di etica e di integrità, i principi fondanti dell'azienda sono stati racchiusi all'interno del nostro Codice Etico, al fine di definire un linguaggio comune incentrando i comportamenti e le azioni di tutti coloro che collaborano con la BiMind. Il codice etico descrive con chiarezza l'insieme dei valori ai quali la BiMind si ispira nel perseguimento dei propri obiettivi, e la sua osservanza è la base per il corretto svolgimento delle proprie attività, per salvaguardare l'affidabilità, la reputazione e l'immagine dell'azienda.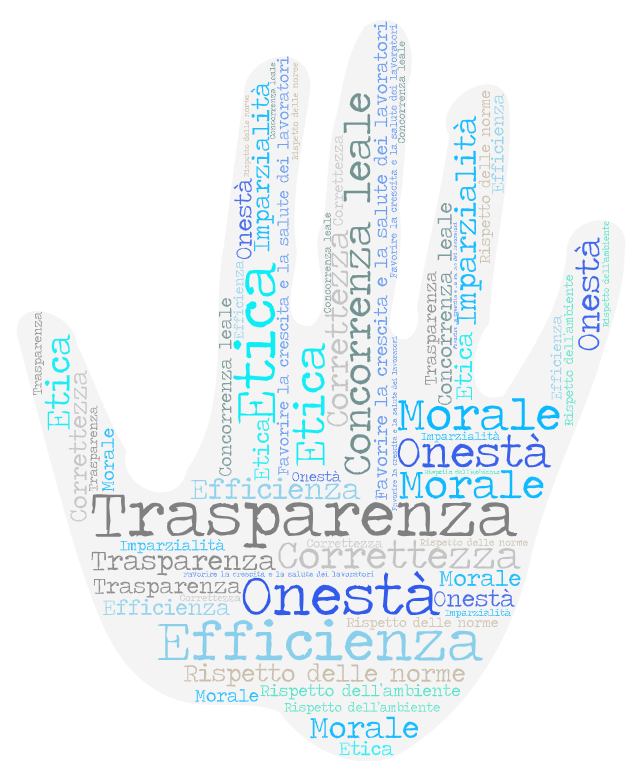 Qualità
Operare in un settore di alta tecnologia e gestire processi clinico-sanitari complessi, importanti, delicati e critici richiede un elevato e strettissimo controllo della qualità dei parametri analitici-tecnici-sanitari durante l'intero processo di sviluppo e realizzazione di un nostro servizio e prodotto.
Per questo nel 2016 la BiMind si è dotata di un Sistema di Gestione Qualità, certificandosi ISO 9001:2015 e ISO 13485:2016.